News
Café Windrose's breakfast
This summer also others than groups and guests staying in the Viking Village have the opportunity to enjoy a delicious breakfast at the Café Windrose. Breakfast is served at a buffet at 9.00 on certain days, and more dates will be available as we receive bookings for accommodation. Read more and reserve: rosala.johku.com
Winter Viking Games
We arrange the first ever Winter Viking Games in Rosala Viking Centre on Saturday 23 February 2019! The new event is well suited for the whole family. Read more
Bicycle rental
Now you can rent a bicycle from the Viking Centre! You can also return a bicycle you rented from another Carfield partner to us. Rental bicycles are perfect for both short and long journeys – for example, the Coastal Route! See prices here, and read more about bike rental on Carfield's webpage.

Dinners in July in the Chieftain Hall Rodeborg 
News 2017: Now you can book a dinner in Viking style in the astounding Chieftain Hall, every night at 6 pm, all of July! No minimum group size, you can book a seat for one or bring the extended family, we have room for 60 persons to sit comfortably at once.
Archipelago HopOn HopOff
Archipelago HopOn HopOff is an entirely new concept, that you can use to easily book a trip to the archipelago also when travelling without you own car. For example, you can book a day trip to the Rosala Viking Centre and the bus will take you from Helsinki all the way to Rosala and Hitis, every Thursday in July. Here is the time-table for the bus and contact information for booking.
Event calendar
The event calendar for 2017 has been updated! We begin with a session opening on Saturday, 20th May 2017.
Rosala Viking Wheat Beer
This year, the Viking Centre can offer you a completely unique beer of your own! For the first time, our visitors will get to taste a traditionally brewed wheat beer, developed together with the local brewery Rousal Brygghus.
Due to popular demand we have run out of Rosala Viking Wheat Beer! We'll have a new go at it next summer, meanwhile you can try another Rousal Brygghus specialty, a light Single Malt lager beer.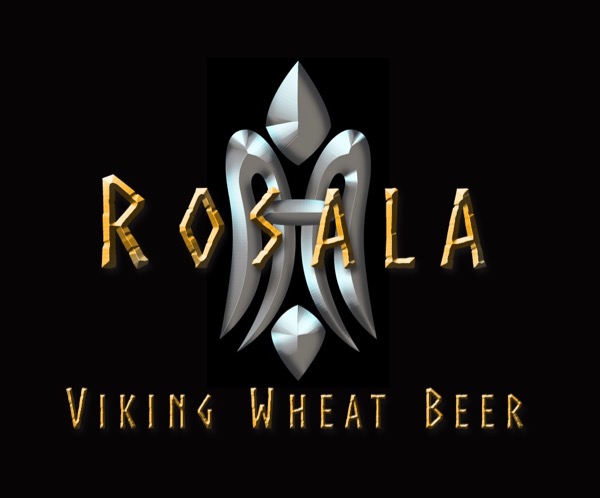 Delicious new Viking menus
We want to improve our service on the restaurant side as well, and we've now come up with three new menus for you to choose from when you book your Viking dinner! Read more about what you get to experience during a Chieftain's Feast! The menus are found here.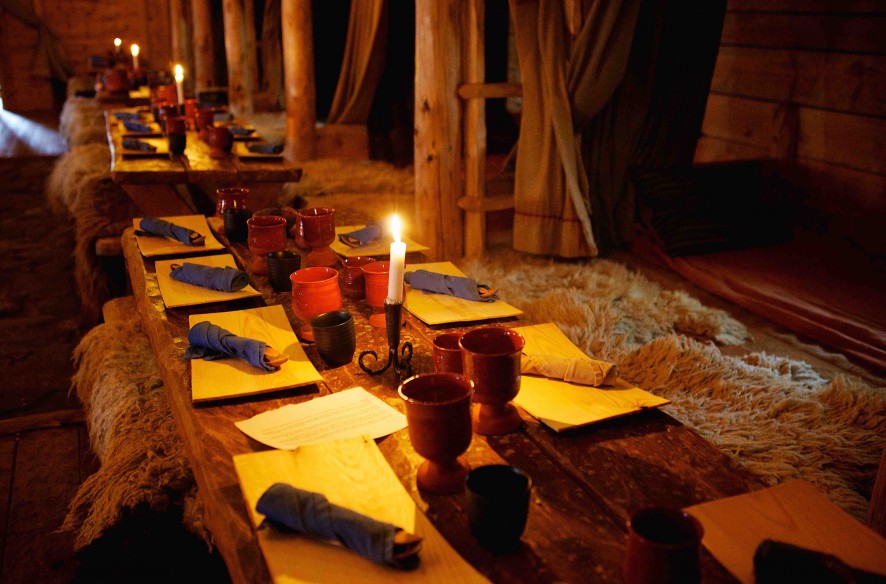 New programme: Archaeology
The archaeological test site in the Viking village comes alive with metal detectors and other excavation tools! Together with a guide, you get to familiarise yourself with the process of an archaeological excavation.
The Viking Centre event calendar
The Viking Centre event calendar for this year can be found here, and below are links to the events on Facebook.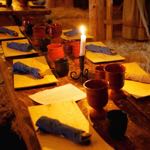 Bellman-evening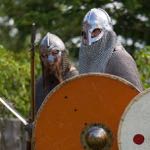 Viking Market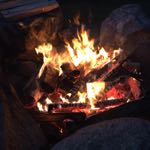 Night of the Ancient Fires
Here's a look at what's new in the museum shop for this year, as well as some other items of interest!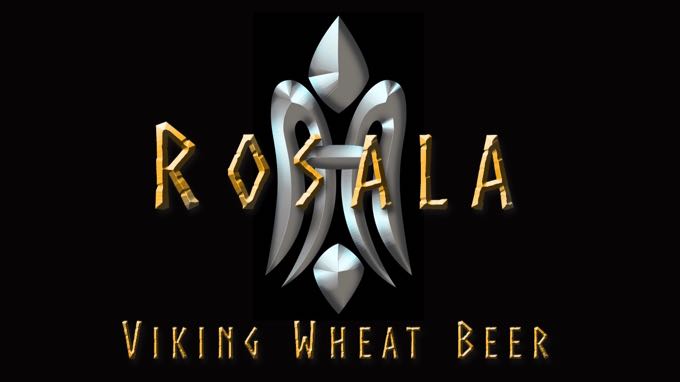 Share buttons should go here, somehow...