Car ferry M/S Aurora
The car ferry operating between Kasnäs and Rosala takes 52 cars and runs year-round according to the timetable below. The ferry is free of charge, and it is not possible to book places in advance.
Aerial photo from the Kasnäs harbour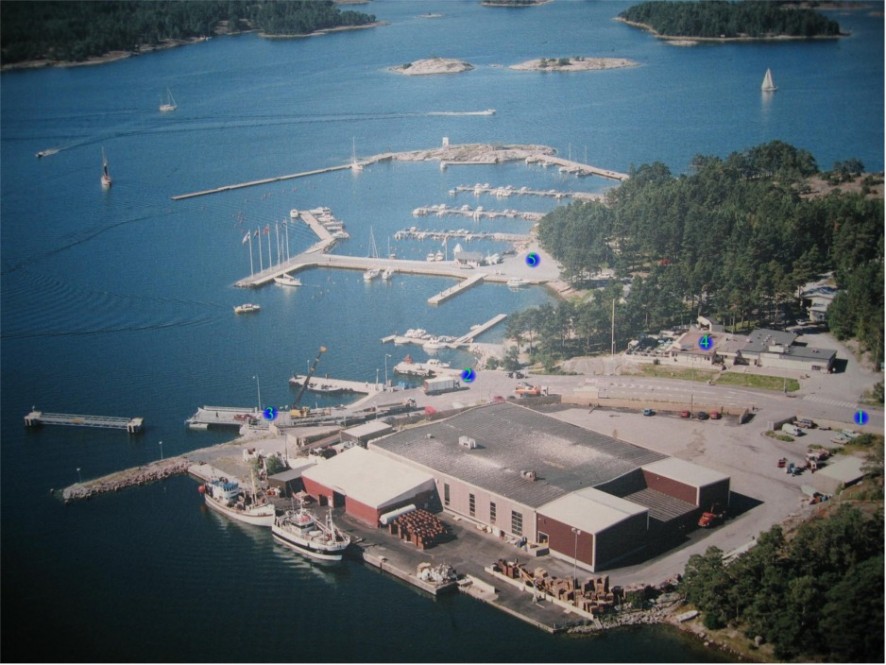 The road from the mainland leads directly to the harbour
The Archipelago Sights Route cruise, which includes a visit to the Rosala Viking Centre as well as to the Bengtskär Lighthouse, starts from the rightmost ferry pier. More information here.
The pier for the car ferry M/S Aurora is all the way to the left at the end of the road, with a sign saying Hitis and Rosala
Kasnäs Paviljong, a "Skärgårdssmak" restaurant which operates in connection to the Kasnäs Spa
The Kasnäs guest harbour
You can also view a live image of the Kasnäs ferry pier through this webcam.
The ferry trip takes about 25 minutes and after that there is 5 kilometers from the ferry to the Viking Centre, so please note that you should take your vehicle over by the ferry. There are also two taxis on the islands: Per-Erik Fihlman +358 400 697 916 and Solveig Sjöberg +358 40 722 4242. One kilometer after the ferry, turn right at the T-junction, and then just follow the road to Rosala village where the Viking Centre is easy to find on the left hand side of the road.