Corporate travel
The best recreational trip starts with moving away from everyday life. A journey to ancient times is like a journey to foreign lands. You travel no more than 200 km from Helsinki or 100 km from Turku, but when you enter the Viking Village you'll realize you've traveled back in time as well.
Whether your plan is to be effective and utilise our conference facilities, or to let go of work completely and take a day to do team building in a relaxed atomsphere, Rosala is a perfect choice! You can choose from the activities and services we provide according to your needs.
Program example, overnight stay:
Day 1
11.30 Kasnäs-Långnäs (free-of-charge car ferry M/S Aurora)
12.15 Check-in, Chieftain Hall
12.30 Lunch
13.15 Guided tour and program
15.30 Afternoon coffee
18.30 Dinner
20.30 Sauna
Day 2
9.00 Breakfast
11.00 Långnäs-Kasnäs
11.30 Arrival in Kasnäs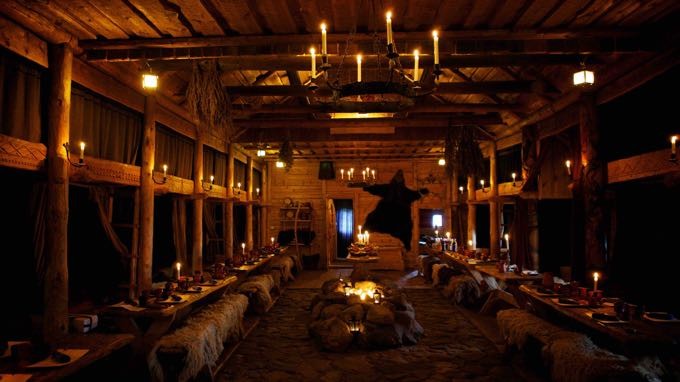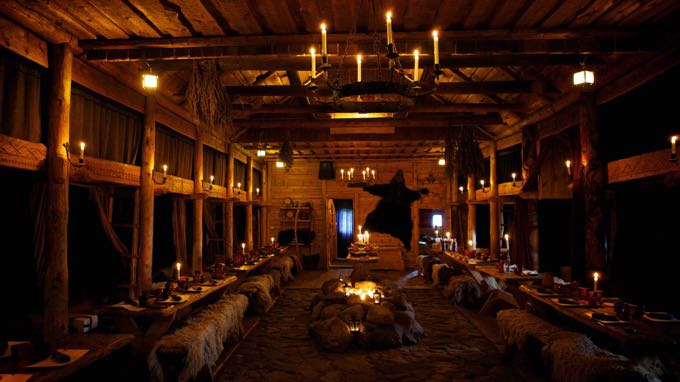 Every group receives their individually tailored program and offer. Contact us and give us the outline of your plans, and we'll send you an offer including a suggested timetable!