School camps
The "A day as a Viking" programme lets you travel a thousand years back in time. The trip to the year 1018 is filled with surprises – an exciting adventure for students of all ages.
The adventure includes dressing up as a Viking, baking bread over an open fire, learning about the weapons of the Vikings and trying them yourself, as well as a camp initiation ceremony in the Helga chapel.
The trip lasts for around 3 hours and the price is from 16 € / schoolchild including entrance fee. Lunch soup costs 7,50 €, a Viking style meal on a board costs 8,50 €.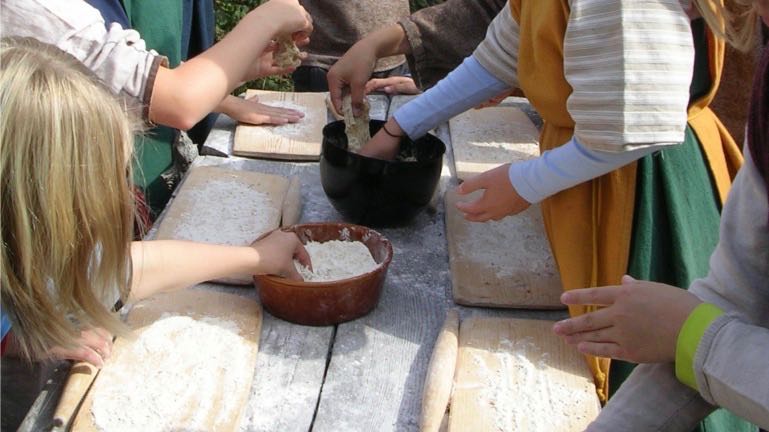 Alternative programmes:
Only entrance fee, introductory guiding and guide map, 4,00 € / person.
Viking pentathlon, around 1,5 h, from 8,00 € / schoolchild. The competitions are axe throwing, archery, stilt walking, tug of war and a quiz.
The seafaring Vikings, around 1 h, from 7,00 € / schoolchild. Together with a guide, you get to familiarize yourself with Viking ships and participate in sea-themed games.
Archaeological field survey, around 1 h, from 7,00 € / schoolchild. Presentation of an archaeological test site. Participants get to try a metal detector. The guide will tell you about the Kyrksundet archaeological site that forms in large part the history behind the Viking Centre, and about archaeology in general.
Accommodation is possible as well. The Chieftain's Hall Rodeborg has alcoves on two levels along the walls of the hall, and there are also three smaller rooms. The alcoves are separated by fabrics.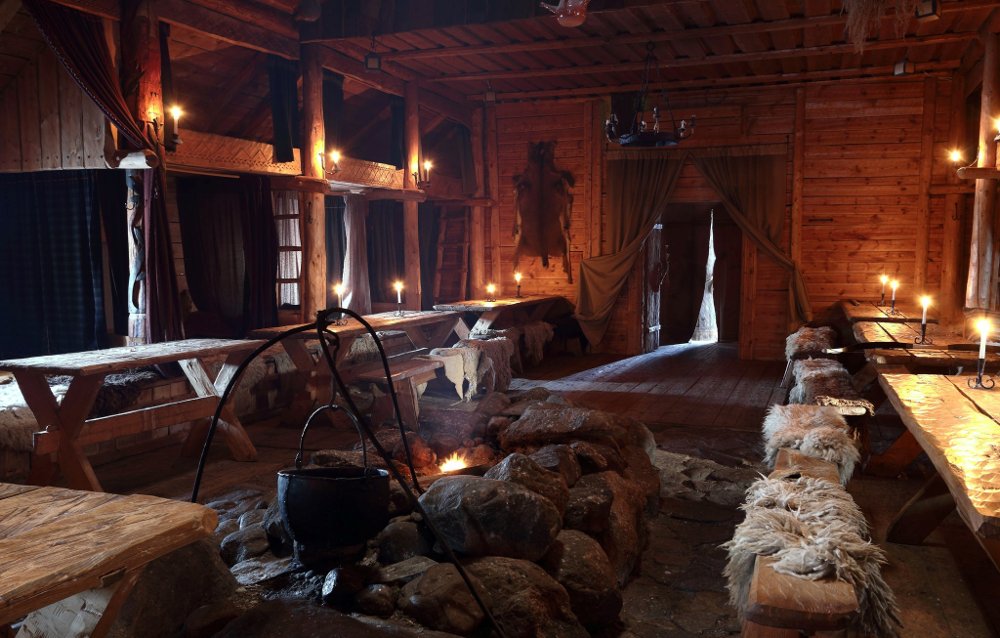 The archipelago's Thousand Year Adventure Camp can be arranged for school groups wanting to stay 2-5 days in the Kimito archipelago. There is a lot to see, and we offer an assortment of different programmes. Visit the booking office website to view suggested programmes and to book your visit!