Lunch in the Chieftain hall
Book a lunch in the Chieftain hall Rodeborg!
We serve lunch by agreement all year round. From September to May the minimum group size is 8 persons, during the summertime you can book a soup lunch as a single visitor or family as well.
From 2nd June to 26th August 2018 vi serve a light but delicious lunch, a traditional fish soup with archipelago bread and coffee. The soup is served from a buffet so you are free to fill up with as many portions as you want. The price is 12,00 / person + entrance fee 8,00 / person. Children 4-14 years pay -50%, children 3 and under are free of charge. The buffet in the Chieftain hall is served until 1 pm, after that you can enjoy lunch in the café until 4 pm. See more information and menus here.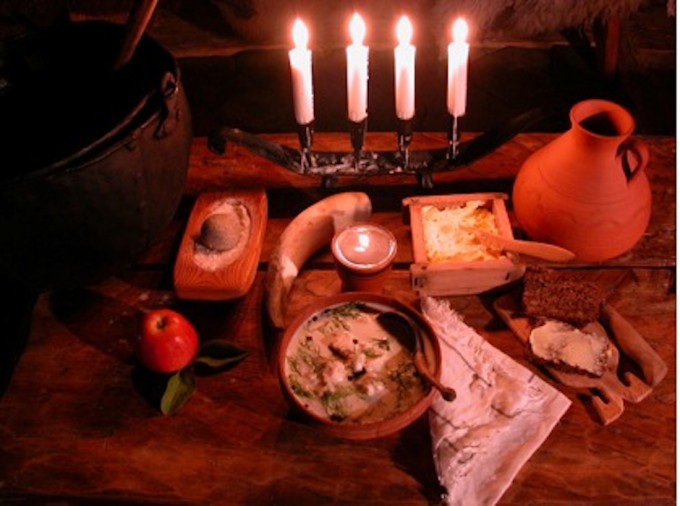 If you travel in a group, you can also book one of our dinner menus for lunch. Serving of the dinner menus starts at the earliest at 2.00 pm during the summertime 2.6-26.8.2018, other times it is possible also mid-day.
Please remember to make a booking in advance! Contact our booking office at info@rosala.fi or call +358 40 218 2960 for more information. It is especially appreciated if you remember to inform us if you have any food allergies that need to be considered.
Without pre-booking you are warmly welcome to our café to have lunch during the period 22.6-5.8.2018, every day from 11.30-16.00, see more information about the café lunch here.