Contact & Opening Hours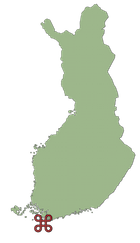 Rosala Viking Centre is located in the village of Rosala in Kemiönsaari, in the archipelago of Southwest Finland.
Contact
Rosala Viking Centre
Reimarsvägen 5
25950 Rosala
FINLAND
E-mail: info@rosala.fi
Phone and WhatsApp: +358 40 218 2960
Facebook @RosalaVikingCentre
Opening hours
16.4.2022 Sat 10.00-18.00
9-31.5.2022 Mon-Sat 12.00-16.00
1-30.6.2022 Every day 10.00-18.00
1-30.7.2022 Every day 10.00-20.00
31.7-21.8.2022 Every day 10.00-18.00
22.8-10.9.2022 Mon-Sat 12.00-16.00, 27.8.2022 Sat 12.00-24.00
20-22.10.2022 Thu-Sat 10.00-16.00
10.12.2022 Christmas treat
17.12.2022 Sat 12.00-16.00 and Yule Dinner
Other times for groups by pre-booking.
During the Viking Market weekend, our cafe and museum shop are open until 20.00. The rest of the Viking village and the exhibitions will be closed at 18.00 on 23-24 July 2022.
The cafe and museum shop are always open when the Centre is open, and also when we open for pre-booked groups.
Accommodation is available for groups all year round with booking in advance. Family rooms can be booked for the summer months, for the school holiday 20-23 October, and yule 17-18 December 2022.
Our office is open on business days Mon-Fri at 9.00-14.00 (closed 21.12.2022-8.1.2023).
Admission
Entrance fee to the museum and Viking village is 8,00 euros / adult and 4,00 euros / children 4-14 years old. The price includes a short introduction and a guide map to the area. At the Viking village you can also try different activities.
Buy tickets in advance or at the cafe. No entrance fee for visiting the cafe and museum shop.
Getting here by road
You can get to Rosala island by free ferry from Kasnäs all year round. The ferry ride lasts 30 minutes, and the distance from the ferry to the Viking Centre is 5 km. Ferry timetable and more information.
Getting here by water
If you are traveling by boat, you can arrive at one of the guest piers on Rosala island. It is 200 meters from the village harbor to the Viking Centre, and you can moor in the village harbor during the day. The guest harbor, 2 km from the Viking Centre, is also suitable for overnight stays.
Taxi boats arrive and depart from the village harbor.