Contact & Opening Hours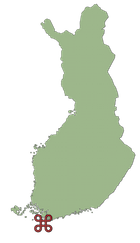 Address:
Rosala Viking Centre
Reimarsvägen 5
25950 Rosala
FINLAND
Telephone: 040 – 218 2960
E-mail: info@rosala.fi
Opening hours 2017:
9.9 – 17.12.2017 for groups by agreement
Opening hours 2018:
8.1 – 13.5.2018 for groups by agreement
14.5 – 3.6 Mon – Sat 12.00 – 16.00
4.6 – 29.6 Every day 10.00 – 18.00
30.6 – 31.7 Every day 10.00 – 20.00, Saturdays 10.00 – 22.00
1.8 – 26.8 Every day 10.00 – 18.00
27.8 – 8.9 Mon – Sat 12.00 – 16.00
9.9 – 16.12.2018 for groups by agreement
Accommodation all year round with bookings in advance.
Entrance fee to the museum and Viking village 8,00 / adult and 4,00 / child 4-14 years. The price includes a short introduction and a guide map to the area.
The café and museum shop are always open when the centre is open, and also when we open for pre-booked groups.