News
The event calendar for 2017 has been updated! We begin with a session opening on Saturday, 20th May 2017.
Rosala Viking Wheat Beer
This year, the Viking Centre can offer you a completely unique beer of your own! For the first time, our visitors will get to taste a traditionally brewed wheat beer, developed together with the local brewery Rousal Brygghus.
Due to popular demand we have run out of Rosala Viking Wheat Beer! We'll have a new go at it next summer, meanwhile you can try another Rousal Brygghus specialty, a light Single Malt lager beer.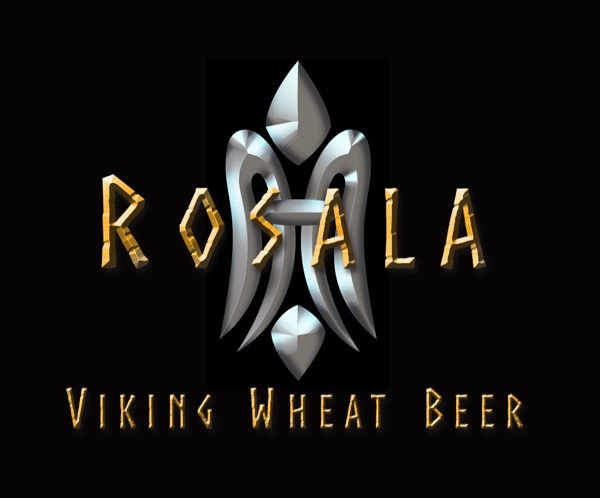 Guest harbour
The ferry pier in the Rosala village harbour is open for visitors who wish to visit the Viking Centre during the day. The pier is available for anyone to use, so during summer there have been requests for a guest jetty reserved for the Viking Centre. Now this request has been fulfilled! Read more about how to find the guest jetty.
Delicious new Viking menus
We want to improve our service on the restaurant side as well, and we've now come up with three new menus for you to choose from when you book your Viking dinner! Read more about what you get to experience during a Chieftain's Feast! The menus are found here.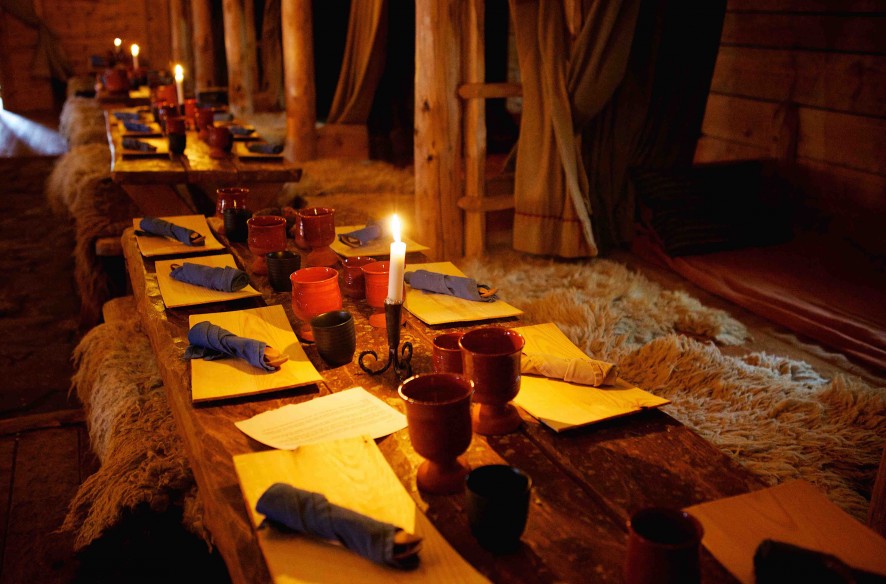 New programme: Archaeology
The archaeological test site in the Viking village comes alive with metal detectors and other excavation tools! Together with a guide, you get to familiarise yourself with the process of an archaeological excavation.
The Viking Centre event calendar
The Viking Centre event calendar for this year can be found here, and below are links to the events on Facebook.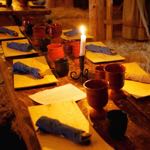 Bellman-evening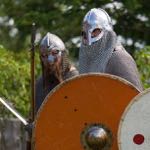 Viking Market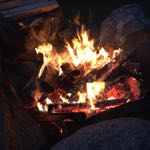 Night of the Ancient Fires
Here's a look at what's new in the museum shop for this year, as well as some other items of interest!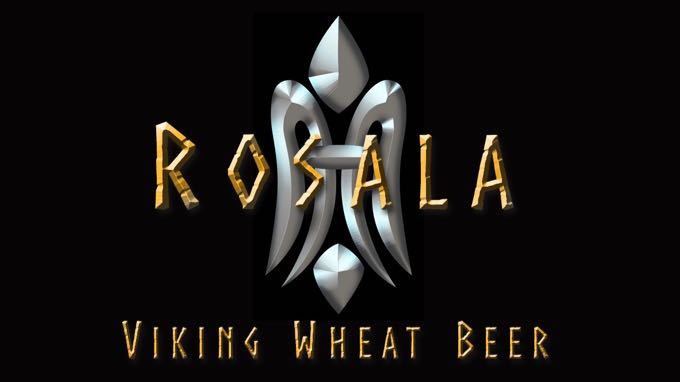 Share buttons should go here, somehow...