Lunch in the café
Welcome to the Viking Centre Café Windrose to enjoy lunch this summer, every day from Midsummer's Eve 23th June 2017 to Sunday, 6th August 2017 at 11.30-16.00! There are no pre-bookings, just step inside! We have no entrance fee to the reception building where the café and museum shop are located, so please feel free to come and have a delicious lunch even though you don't feel like visiting the museum and Viking village right now.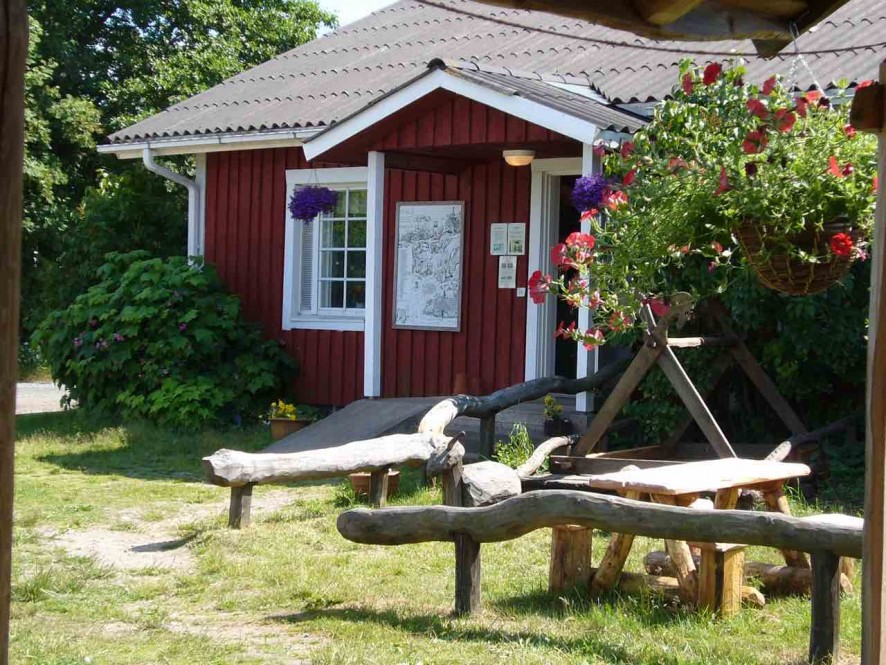 New lunch menus will be updated on this page every week. The menu is light but tasty, often a soup with appetizer and / or bread. Price 11,00 / adult and 5,50 / children 4-14 years on weekdays. Saturday and Sunday the price is 13,00 / adult and 6,50 / child. The price includes coffee, and for a little adding of 1,00 you can enjoy a cappuccino or café latte, from freshly grinded beans! Not to forget our delicious home baked pastries.
Midsummer lunch menu
Friday, 23th June 2017: Wild boar soup with plate bread 13,00 / 6,50
Saturday, 24th June 2017: Midsummer "sillis": Season's new potatoes with herring, cold smoked salmon with sour cream sauce 16,00 / 8,00
Sunday, 25th June 2017: Traditional bass soup with archipelago bread 13,00 / 6,50
I you wish to enjoy lunch in the café with a larger group, we appreciate it if you inform us in advance when you will be arriving. Information beforehand about possible food allergies is helpful as well, regardless of group size.
Warmly welcome!